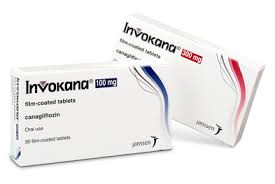 The Miller Firm is currently pursuing cases where the ingestion of the diabetes drug Invokana led to life altering amputations of toes, feet, and legs. Invokana (canagliflozin) is an SGLT2 inhibitor, which is a type of medication that works by lowering blood glucose levels. Though the medication does help control blood sugar, there are various side effects including a significantly higher risk of amputations that may result from ingestion.
Invokana entered the US market in 2013. The FDA in the summer if 2017 issued a Black Box Warning for users of Invokana.. The new safety alert states that Invokana has been shown to drastically increase the risk of leg, foot and toe amputations. This comes after a study that indicated that ingestion of Invokana may double the risk of amputations. From 2013 to the summer of 2017, the manufacturers failed to tell the public and the medical community of this grave risk.
If you have ingested Invokana and suffered an amputation, please call the Miller Firm today for a free consultation at 1-800-882-2525 or email us at [email protected]. Our lawyers have the ability to represent clients across the country against the manufacturers of this drug and would pursue your case as an individual lawsuit if it meets our qualifying criteria.